Our AKC Basset Hound Females
Enjoy a gallery of our current and past AKC Basset Hound females below.
These AKC Basset Hound females are part of our active breeding program. Also, please enjoy viewing some of our matirarch females, who played a vital role in our foundation breeding program.
All of our Basset Hound females are health tested through PawPrint Genetics for Lafora, Thrombopathia, and POAG.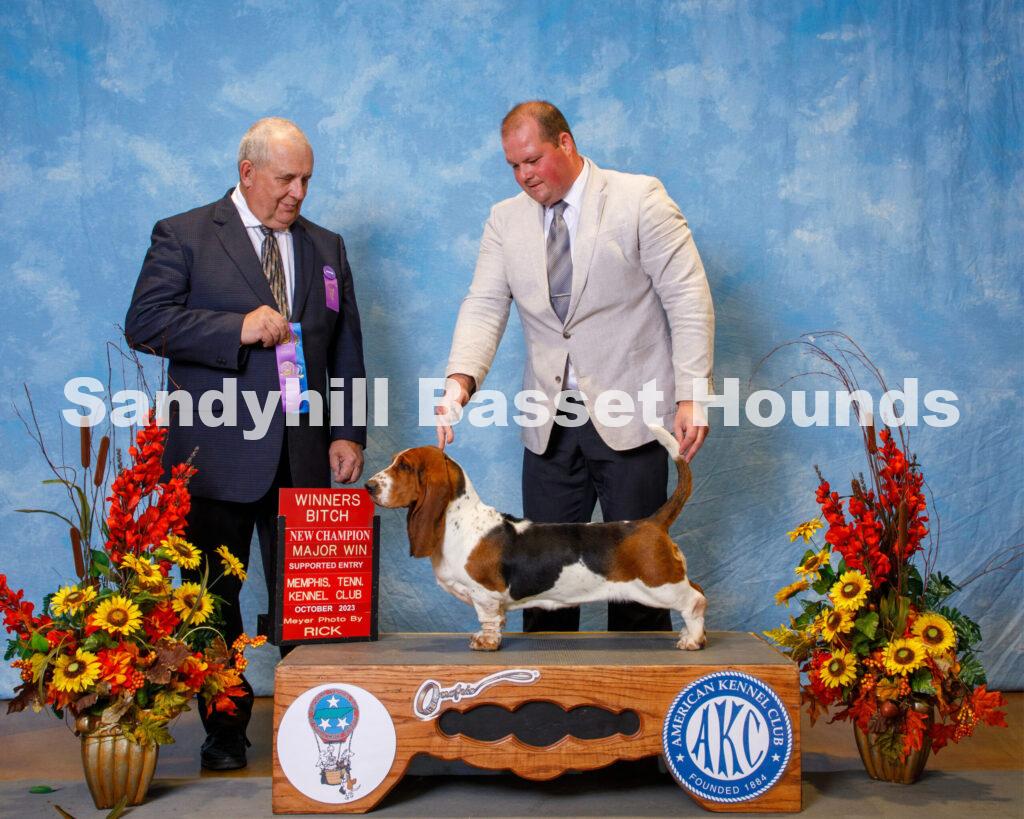 CH Sandyhill Ethan Lauren Lilly
MBIS MBISS GCHS BR Lake Park Ethan x CH Sandyhill XOXO Lazy D Louise Lauren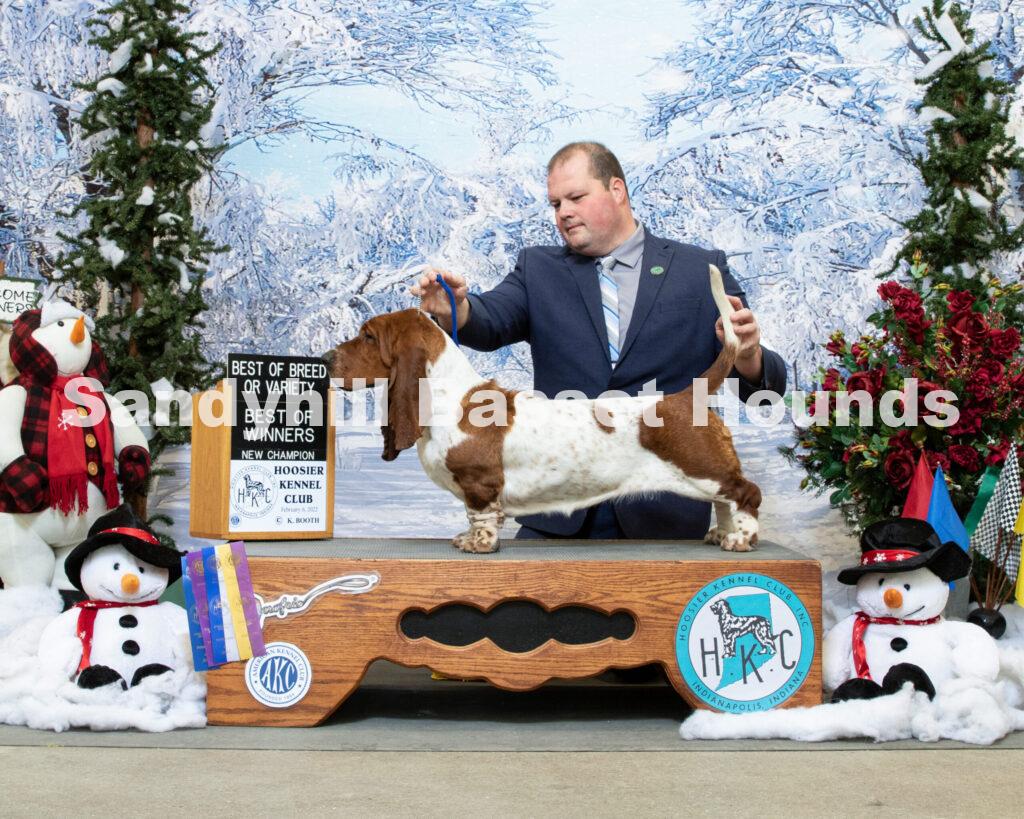 CH Sandyhill XOXO Lazy D Louise Lauren
CH XOXO OD Berounky x Sandyhill Lazy D's Nothing But Trouble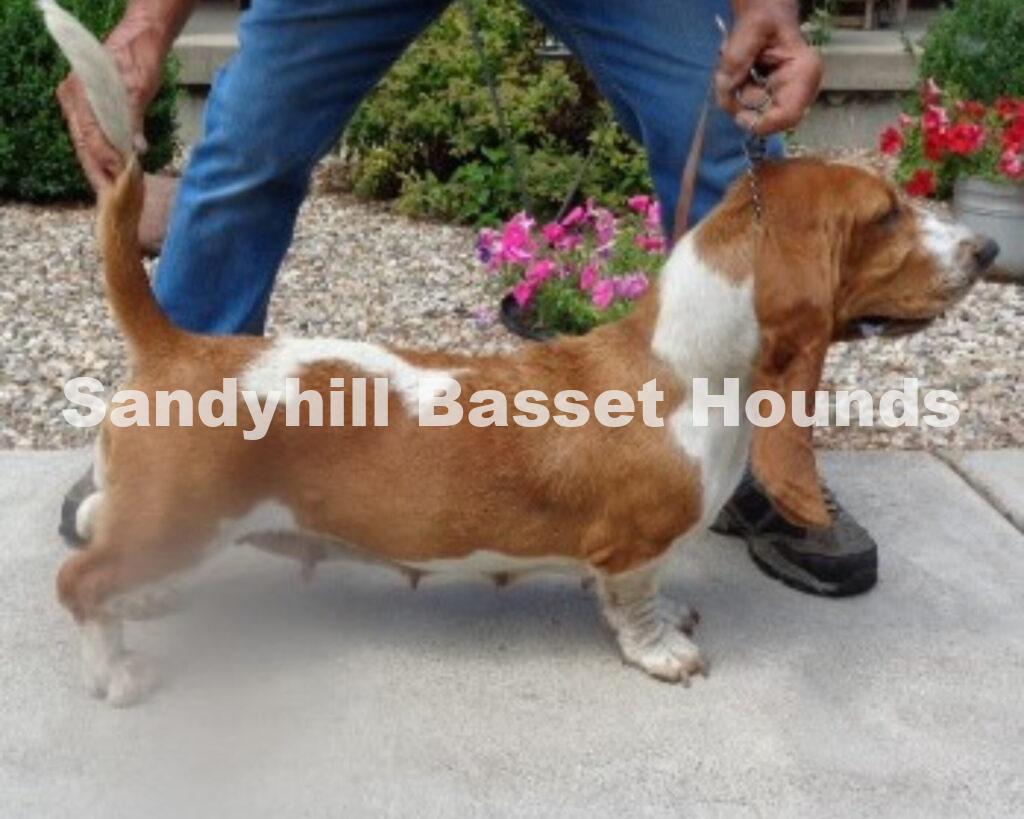 Sandyhill Lazy D's Nothing But Trouble
GCHG CH Ryan's Davis By Speis O Lif CGC TKN x CH Sandyhill Major May Princess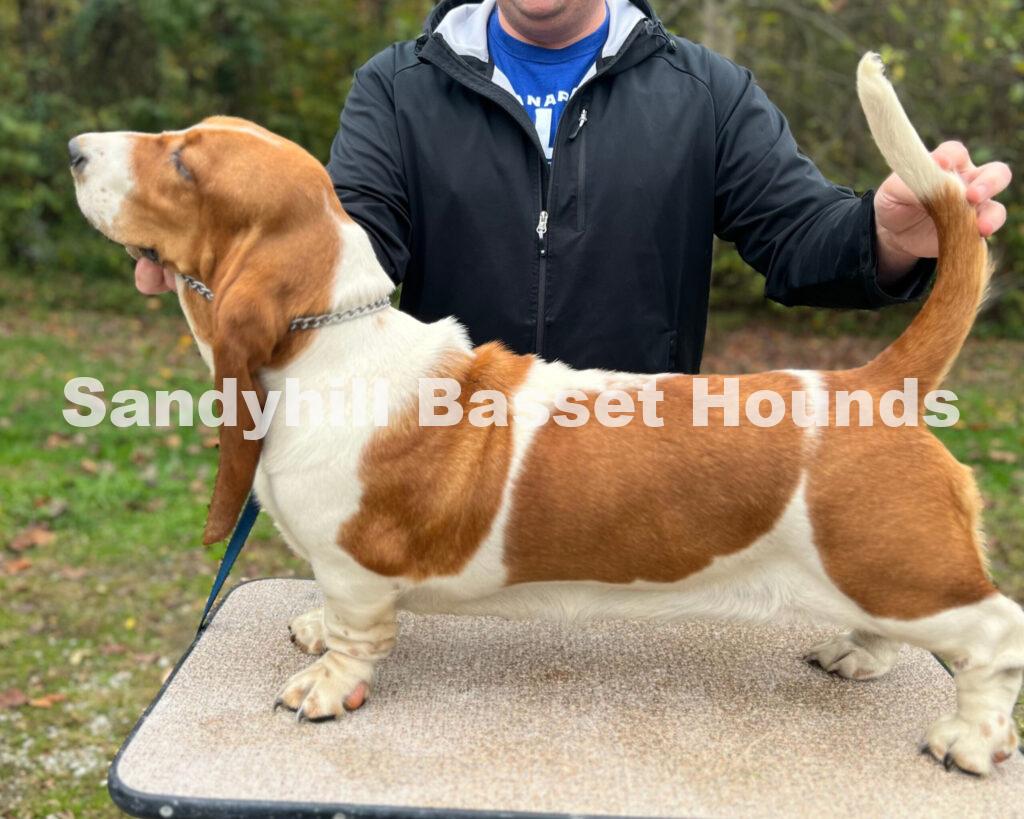 Sandyhill Ethan Lauren Lucy
MBIS MBISS GCHS BR Lake Park Ethan x CH Sandyhill XOXO Lazy D Louise Lauren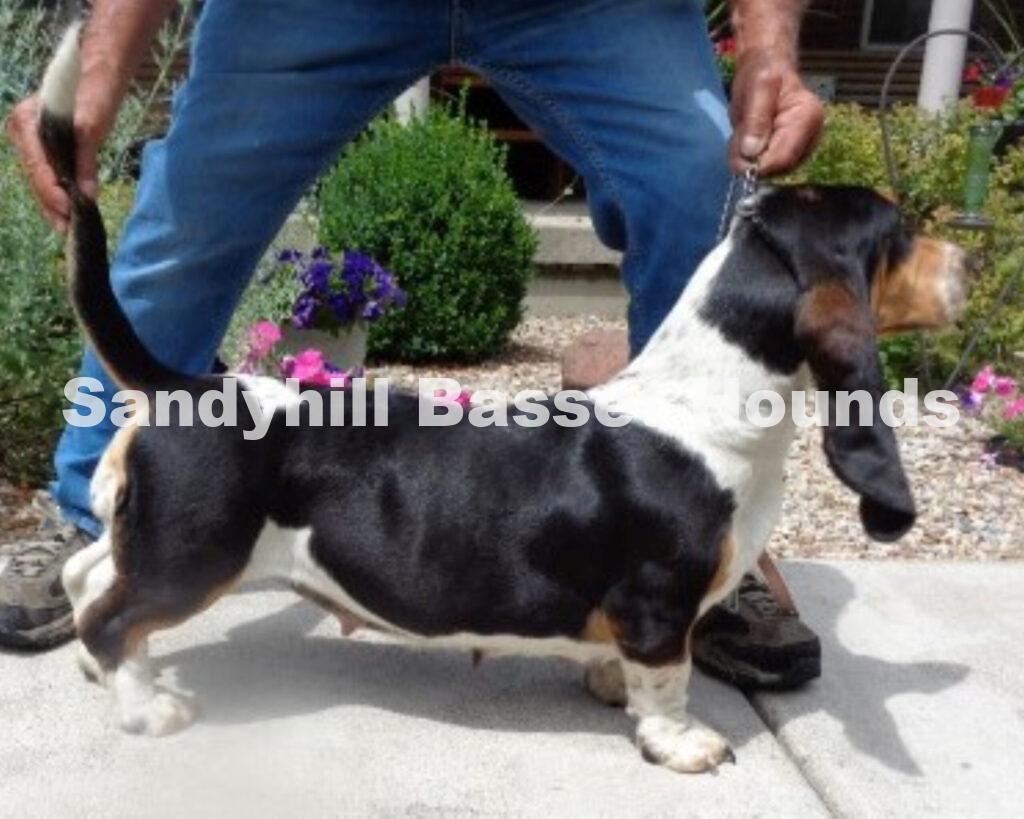 Sandyhill Emmett Belle Thelma
GCH CH Ryan's Emmett By Speis O Lif x CH Sandyhill Major May Princess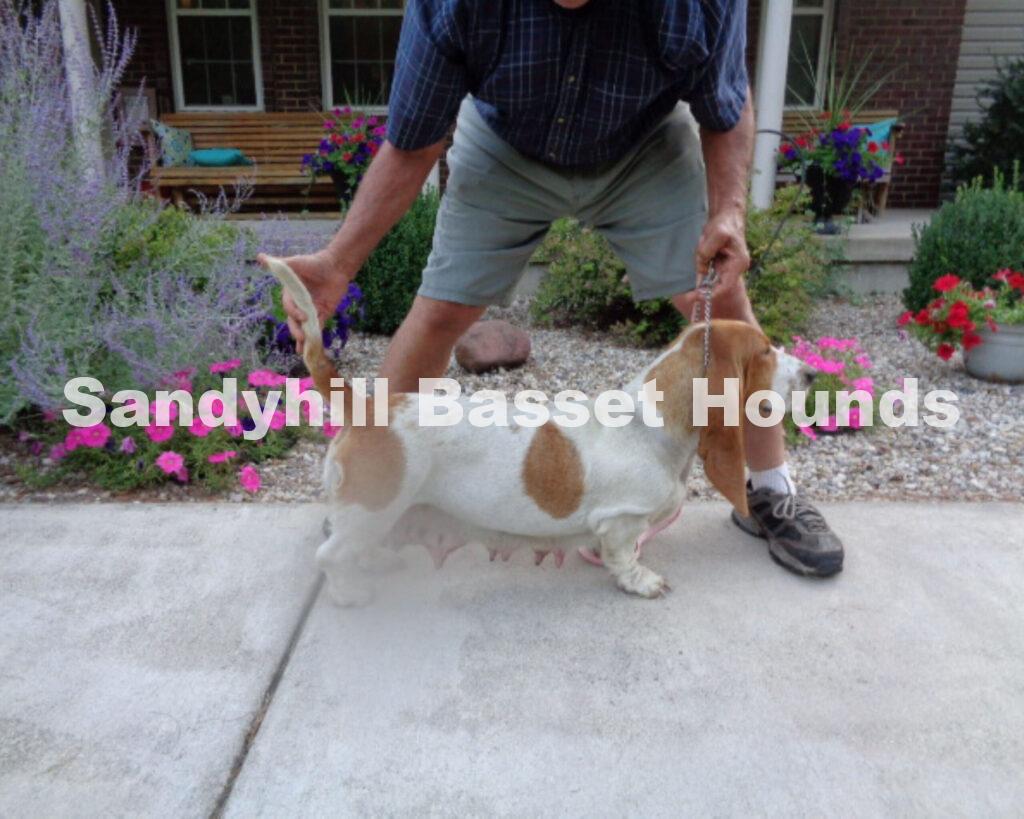 Sandyhill Cherry Belle
GCHG CH Ryan's Davis By Speis O Lif x CH Sandyhill Major May Princess
CH Sandyhill Major May Princess
(Retired, Matriarch Female)
Mo*s Mo Joe x SWM Bacarrdi Champan May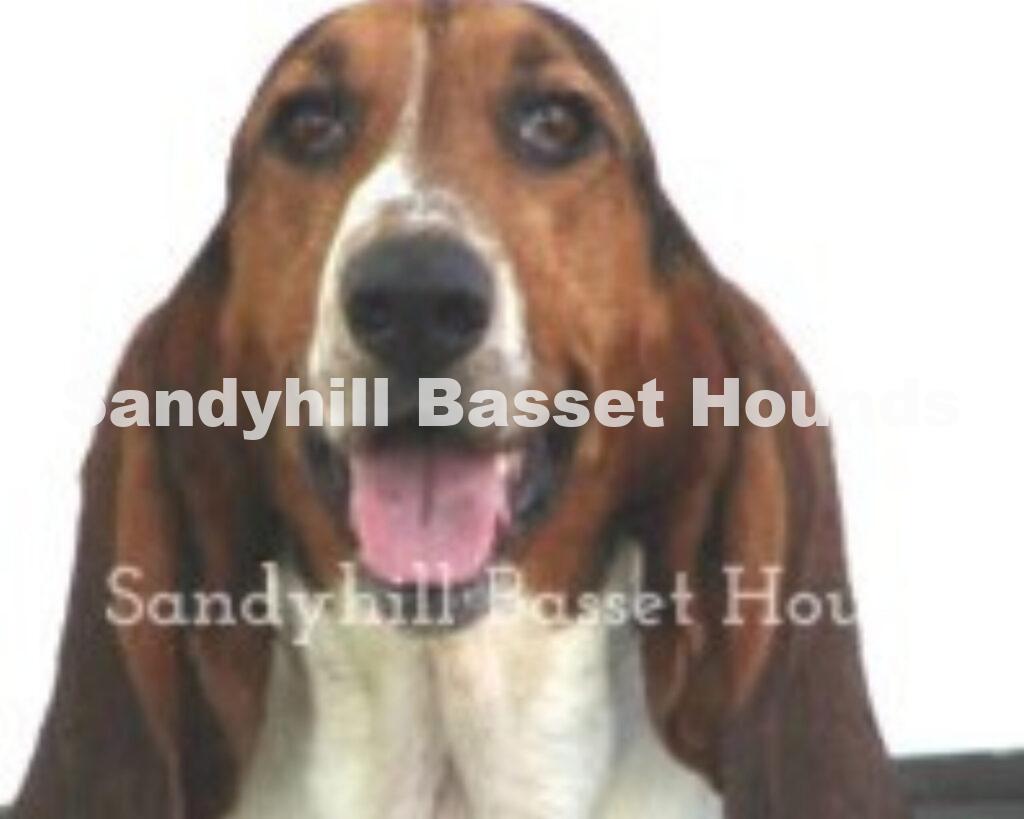 SWM Bacarrdi Champan May
(Retired, Matriarch Female)