View this slideshow of our country home below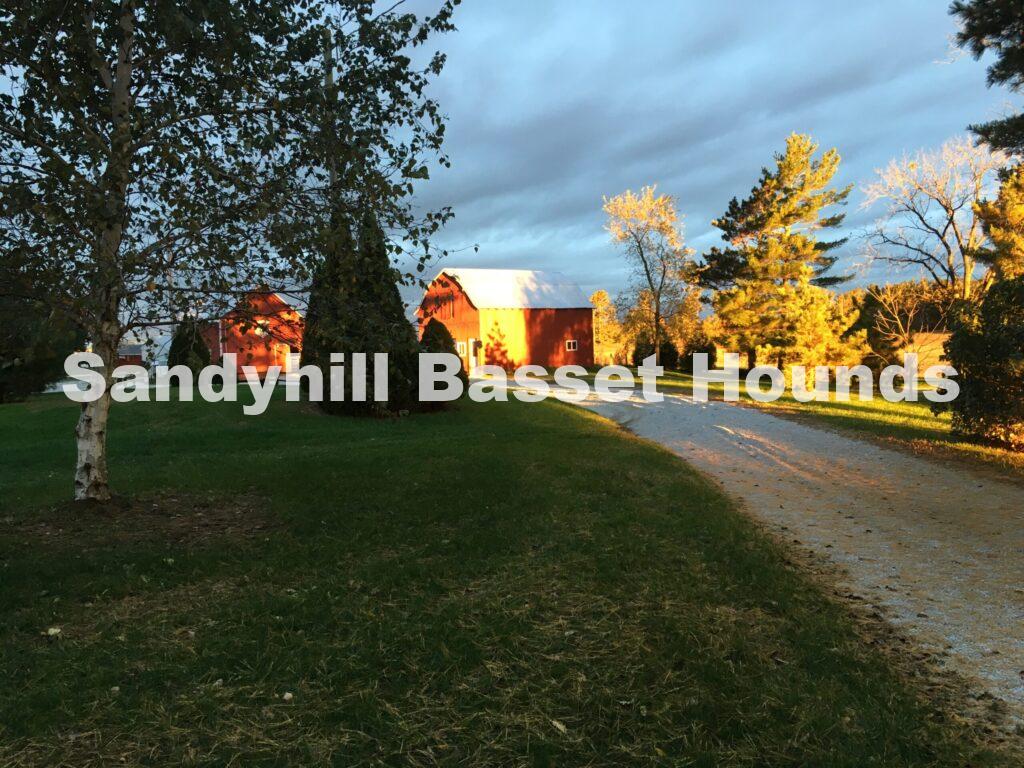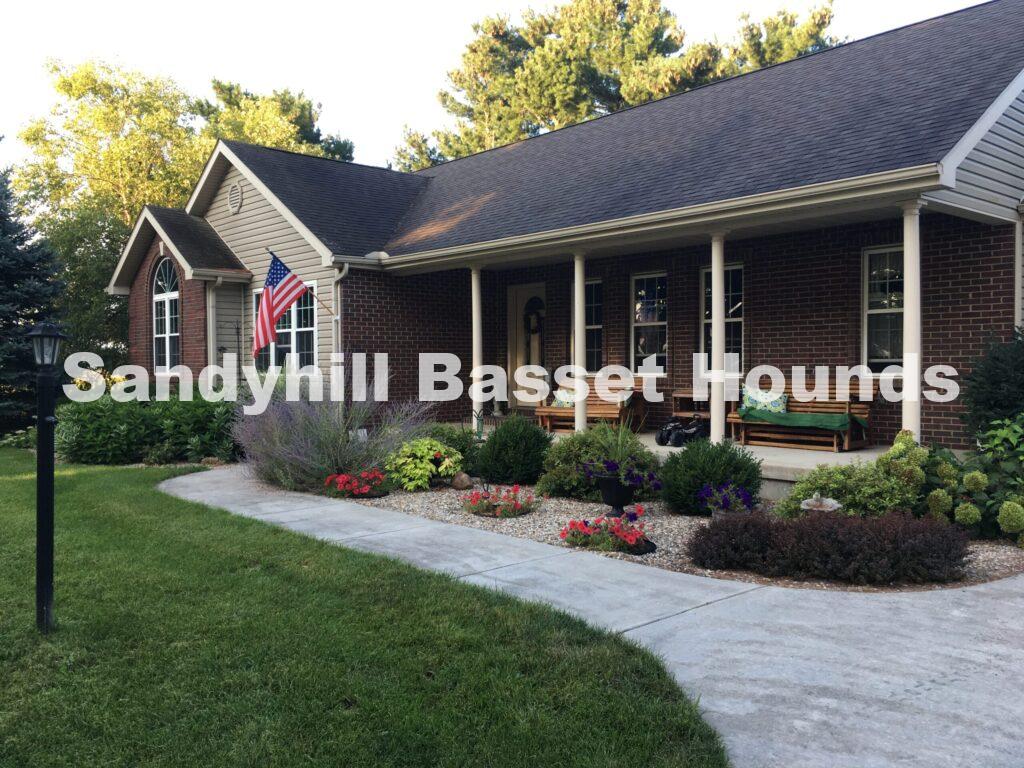 Sandyhill Basset Hounds is located in Northwestern Indiana, in a country setting. I am Dan Leman, and have lived in the same locale for 48 years. I grew up on a dairy farm, just 3 miles from where I live now. My wife, Linda and I have lived in this area almost all of our lives. I was always interested in pedigrees and improving the lines for my father's dairy herd. That love for pedigrees and improvement is still present in my Basset Hound breeding program today, and the basis of my breeding practices.
What brings us to this point of the basset world today? It just happened, no real plan to say, ' This is what we are going to do.' One day back in 1990, we found an abandoned Basset Hound puppy out in the woods, at the door of our little family cabin. Our children fell in love with that little basset male whom we named Max, who founded our love for bassets. I told Linda I was going to acquire an AKC Basset Hound female. That first female was Morgan, then came Morgan May, then Princess Belle. Little did we know that over 30 years later, we would be where we are today. I am just amazed what we have been blessed with in our life with Basset Hounds. When not with our dogs, Linda and I can be found riding our horses, even at our advanced age. I've always loved fancy horses, my favorite being Mac, my registered Morgan horse. Below are pictures of me, my wife Linda, and our grandsons.